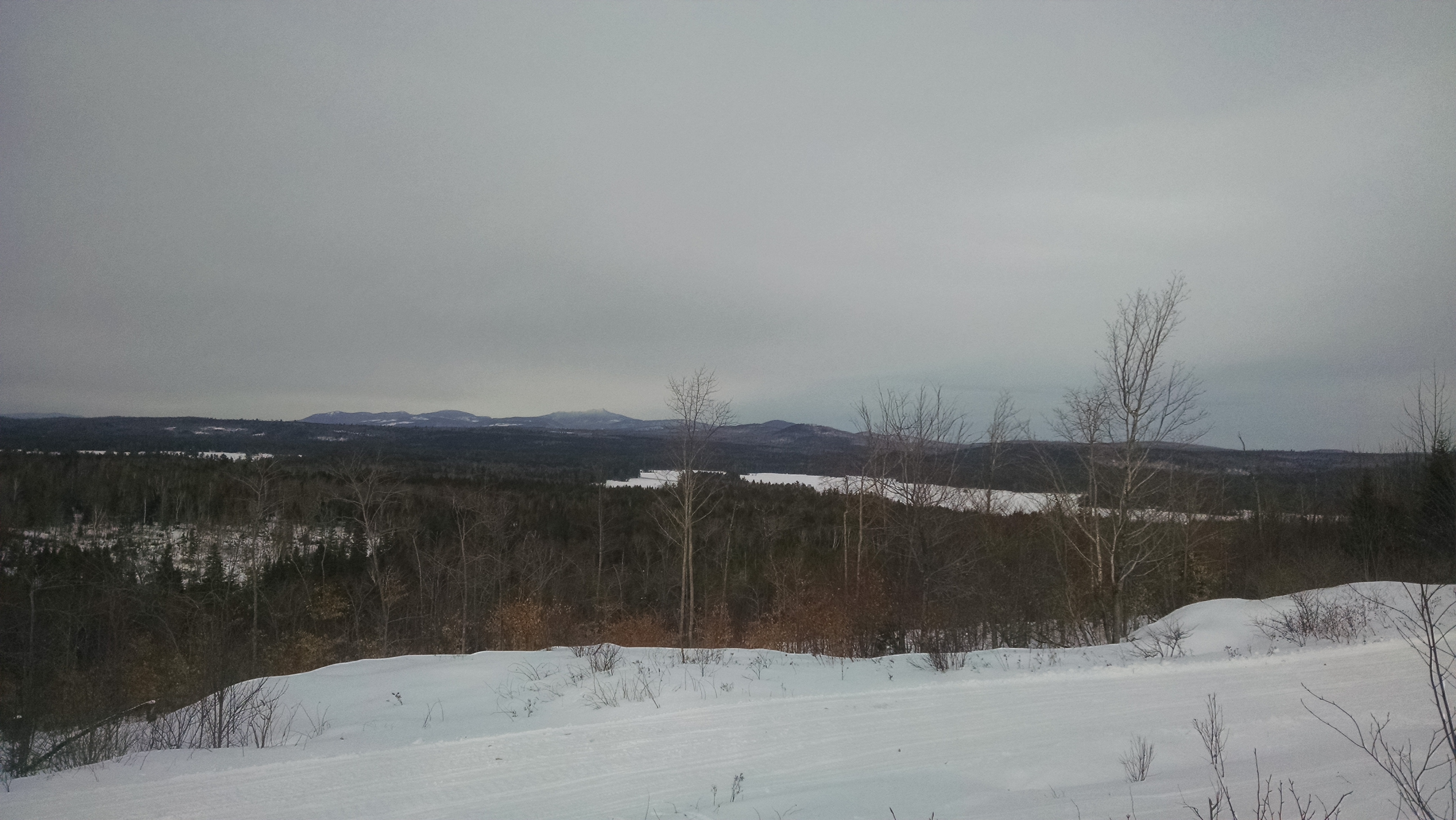 Trails are all groomed and ready to be ridden! I will hopefully have a more detailed report tomorrow if I can get out there tonight or first thing in the morning!
Following last weeks rain storm we have received 3 snow storms. Last Saturday 12/29 we received about 4" of fresh fluffy snow that was capped off with some rain holding it in place for the high winds we received after it and provided the base that remained from the rain storm with some ride able snow.
1/1 we received actually more than up north in Jackman with 7" of heavy we snow, and a very light mist after it. This allowed groomers to get on the trails the last 2 nights to smooth out their systems and get them all re-opened. Clubs are reporting that all running water has froze back up, and cracks created as well as other trail problems have been for the most part filled in.
Northern Outdoors as of yesterday and Breakneck Ridge trail as of the day before have connected with our system and are reporting good conditions.
We do have some closures and re-routes in affect. Pleasant Pond Club Trail that links the Bald Mtn trail will be closed due to logging, and the Bald Mtn trail connecting ITS 86 to the Bingham trail system by Lake Austin will be closed for a few more weeks until another logging operation is complete. So for now the only loop to the Forks is ITS 87 to ITS 86 to Greenville then ITS 85 south to the Breakneck Ridge trail which is a very large loop for most but doable for many as well.
ITS 87 North toward the forks you will find a shared section of road that Weyerhauser is allowing us the PRIVILEGE to use. Please follow the 15MPH signs, use caution, and give them plenty of room to work. Our understanding is that this section will be logged all winter and there is no other re-route for ITS 87 if we loose it.
The south end of the Palmer Pond road by the Austin Stream bridge is also being plowed as of now and is closed for that reason until they are finished logging. The Forks area map is in the printing process now and should be available in the coming days will show that it connects, because we are anticipating to have it before the end of the season, possibly the end of January.
As always, ride right, ride safe and we will see you on the trails.